Everyone in the Gordano Valley knows where we are
Gordano Property Services Ltd is an estate agency on the edge of Portishead in the village of North Weston. Our offices are a proud piece of local history. 
Starting life as dock worker cottages, the 'North Weston Stores' as it was known for so long has been a drinking den, retail shop and more recently a tattoo studio.
It was built during the Zulu wars and has borne witness to the town's industrial phase through to its current status as a great place to live.
Here at GPS it's not just our historic offices and company ethos that sets us apart, you're much more likely to meet an investment landlord or a property lawyer that advises you on a purchase or conducts a viewing for example. And as in all services, always shop around. When entrusting someone to sell your home or let it to somebody else, the chemistry has to be right.
There are a few ways to navigate around our site. You can use the search engine at the top to customise your specifications whether buying or letting inside or outside of Portishead, or click on Properties for sale for our entire list. Any questions, give us a call.
Contact Us
If you would like more details on any of our services, please fill in our contact form or call 01275 814343. Alternatively you can email us here: info@gordanoproperty.co.uk

The information on this website is intended solely as a guide and in no way substitutes for a survey and professional inspection.
We do not accept service of documents electronically (Civil Procedure Rules).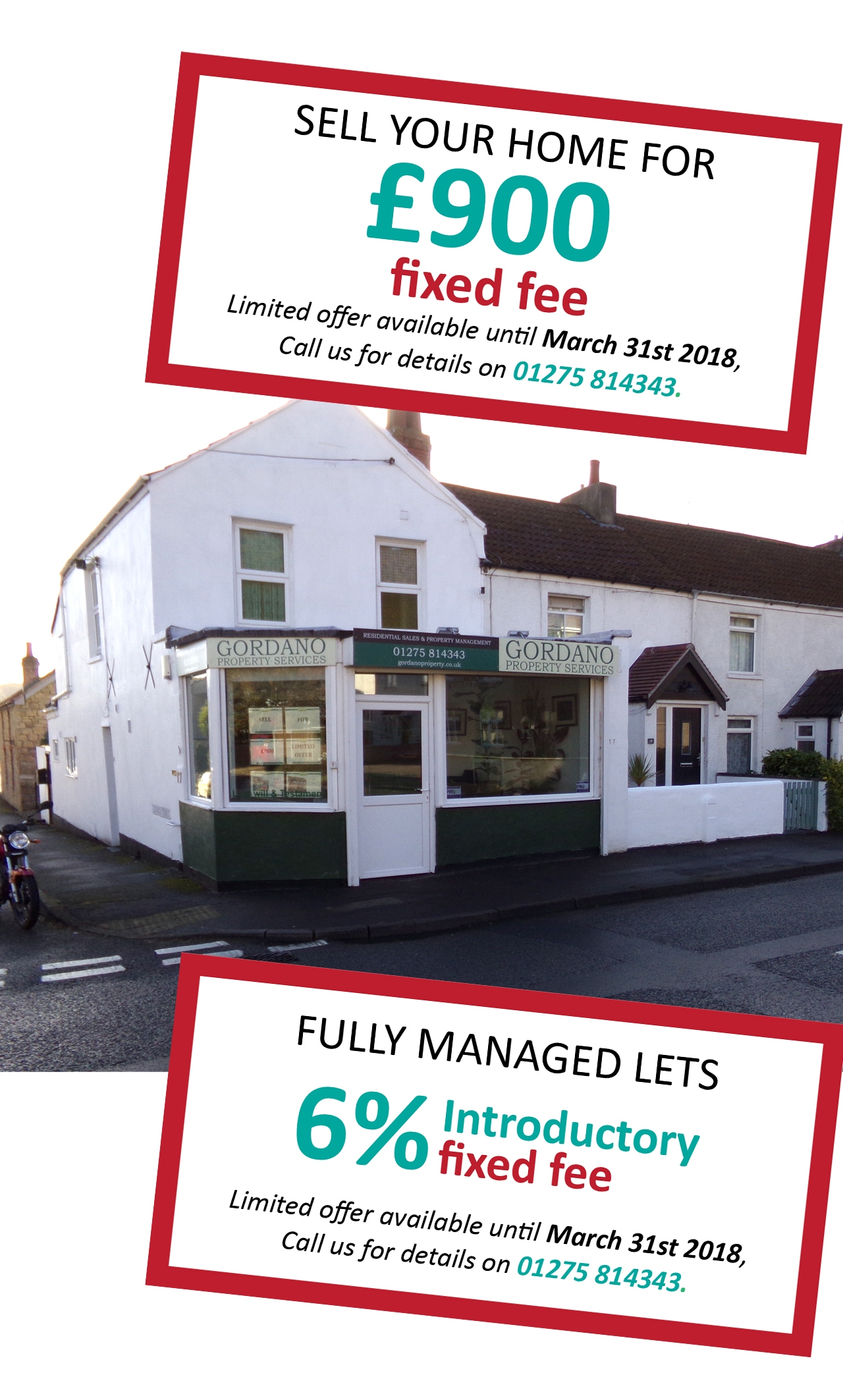 Gordano Property Services Ltd
Mortgage Calculator Use our helpful tool to see what you can afford
Stamp Duty Calculator Don't forget to add stamp duty onto your costings